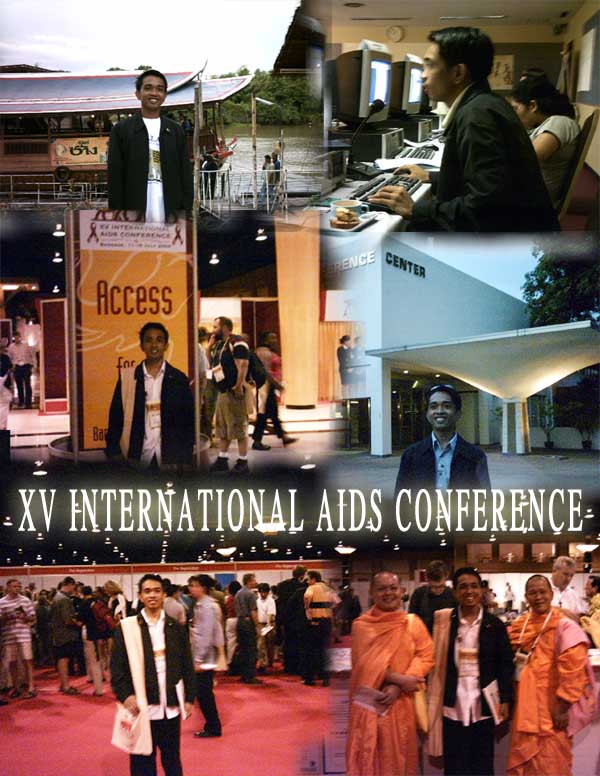 The following pieces are the reports made by Mr. Luna as the output of practical reporting during the conference. The conference, which was attended by more than 19, 000 delegates from all over the world and the largest international event so far, was a week-long press work in the Media Center of IMPACT for Mr. Luna. Working with him were International Journalists and other communicators.
---
The HIV Crisis Facing Youth and Women 4TH day of Conference calls for ACCESS to targeted programs and political leadership.
---
Young People: We are the solution, not the problem
Presenting UNICEF Executive Director with lists of conditions for the young people to stay HIV-free, nearly 40 youth leaders and advocates demanded to be involved as real partners in the fight against the pandemic.
---
Thai Prime Minister to AIDS Activists: We are not there yet
At a meeting with Prime Minister Thaksin Shinawatra and key Ministers in the Royal Thai Government ahead of the XVth International AIDS Conference in Bangkok, 9 international and Thai AIDS activists did not secure clear support for changes to several of Thailand's HIV treatment and prevention policies.
---